Notes from the lesson on 10 December 2013
Note: this page will be updated in several stages over the week as I transcribe the noted from the board to this blogsite. I will be making a series of subpages for the class as we discussed a lot of things on Tuesday evening.
The website
The website has now been moved fully over to the "http://www.thinking-outside-the-box.de"http://www.thinking-outside-the-box.de site from the old test website. It has also been reorganised so some of the pages have moved so you might get the following error message.
NOTE You can also read the other pages of the website for other information and extra ideas for example the recent posting on the "Nelson Mandela Tribute"/conversation/2013/12/10/nelson-mandela-tribute.html.
notes on the presentations
We heard another seven presentations from diverse jobs and companies and we learnt a great deal about each other. These notes are on some of the grammar and word choices made. Remember often people will understand you but to avoid ambiguity this points might help.
Pictures of the boards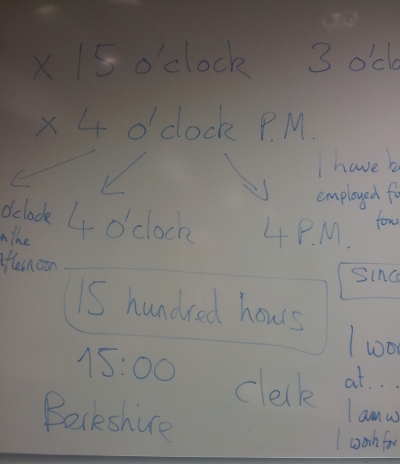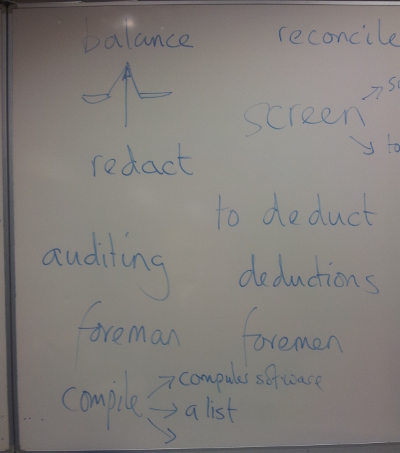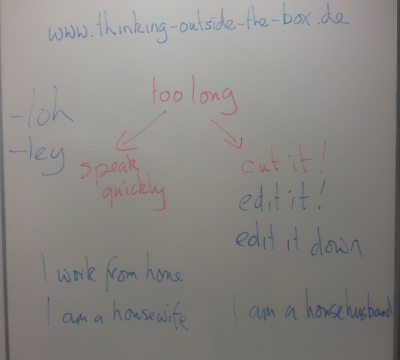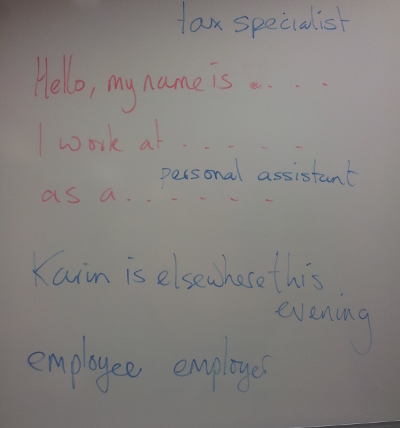 An extra question